Posted by the Giftbori Team on 29th Jun 2020
A special occasion is coming up and you're dreading the quest for the perfect gift? The thought of trawling the internet for hours or wandering through countless stores can be daunting. You might have been putting it off for quite some time as you know how time-consuming your thoroughness and thoughtfulness can be.
At Giftbori we know that you take pride in hand-choosing elegant and classy gifts that demonstrate your attention to detail, sophisticated palate and creative ideas. We also know that you are busy achieving more in a day than most people could manage in a year. Therefore, in order to assist you and make your life easier, we have curated a list of six stunning gift ideas that have proved to be favorites among our unique clientele just like you. We believe that selecting the perfect gift should be a pleasure.
Our criteria is simple ~ stylish, thoughtful and functional gifts that are eco-friendly and sure to delight the lucky recipient. Whether you are purchasing for a client, a friend, colleague or family member; and whether the occasion is a birthday, anniversary or just to say thank you, we have something for everyone.
iconic desk kangaroo - pencil holder
Is their desk area a little too serious? Or is their desk erring on the disorganized side? This fun, original, and iconic kangaroo desk accessory has a creative modern design sure to inspire and energize the home study or office desk. No more dull, outdated pencil cases and no more messy desks!
Eco-friendly and handmade with 100% recycled leather, they are available in a gorgeous array of uplifting colors including red, green, orange, black and yellow.
This is an organized and inspiring way to store pens, rulers, staplers or sticky notes and will be appreciated by adults and children alike! Gift wrapping is available for all our gifts :)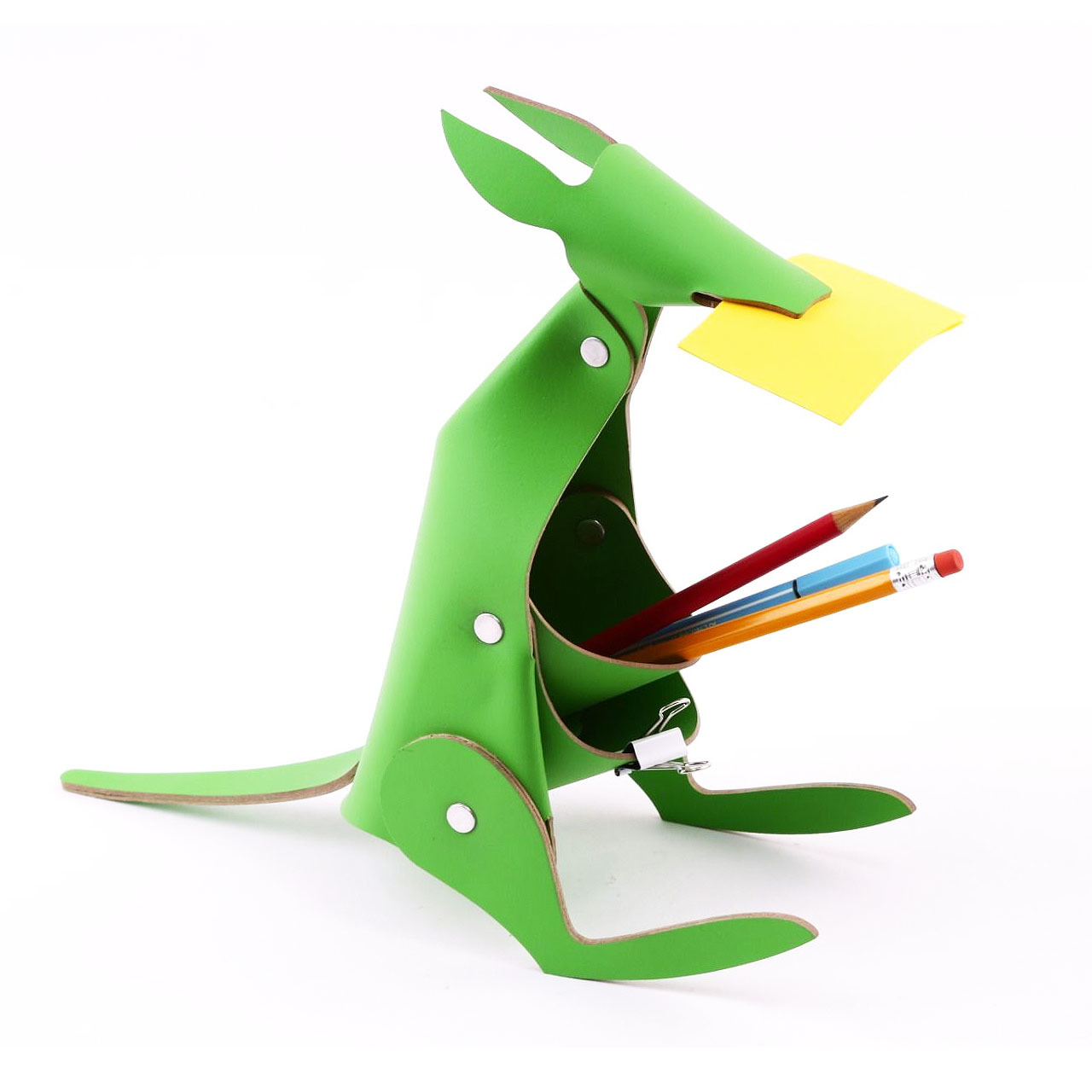 BUY


luxe stainless steel reusable drinking straw
For a touch of everyday elegance that keeps on giving, this stainless-steel straw in rose gold is sure to delight the environmentally-conscious recipient! Its lightweight, elegant design is functional and easy to clean, store and carry on-the-go, whether in a pocket or purse. Its stylish aluminum case, free from BPA, PVC and phthalates, keeps it fresh and clean. It is the ultimate in simple luxury that doesn't cost the earth. No one will look more on-trend sipping their cocktail by the beach this summer!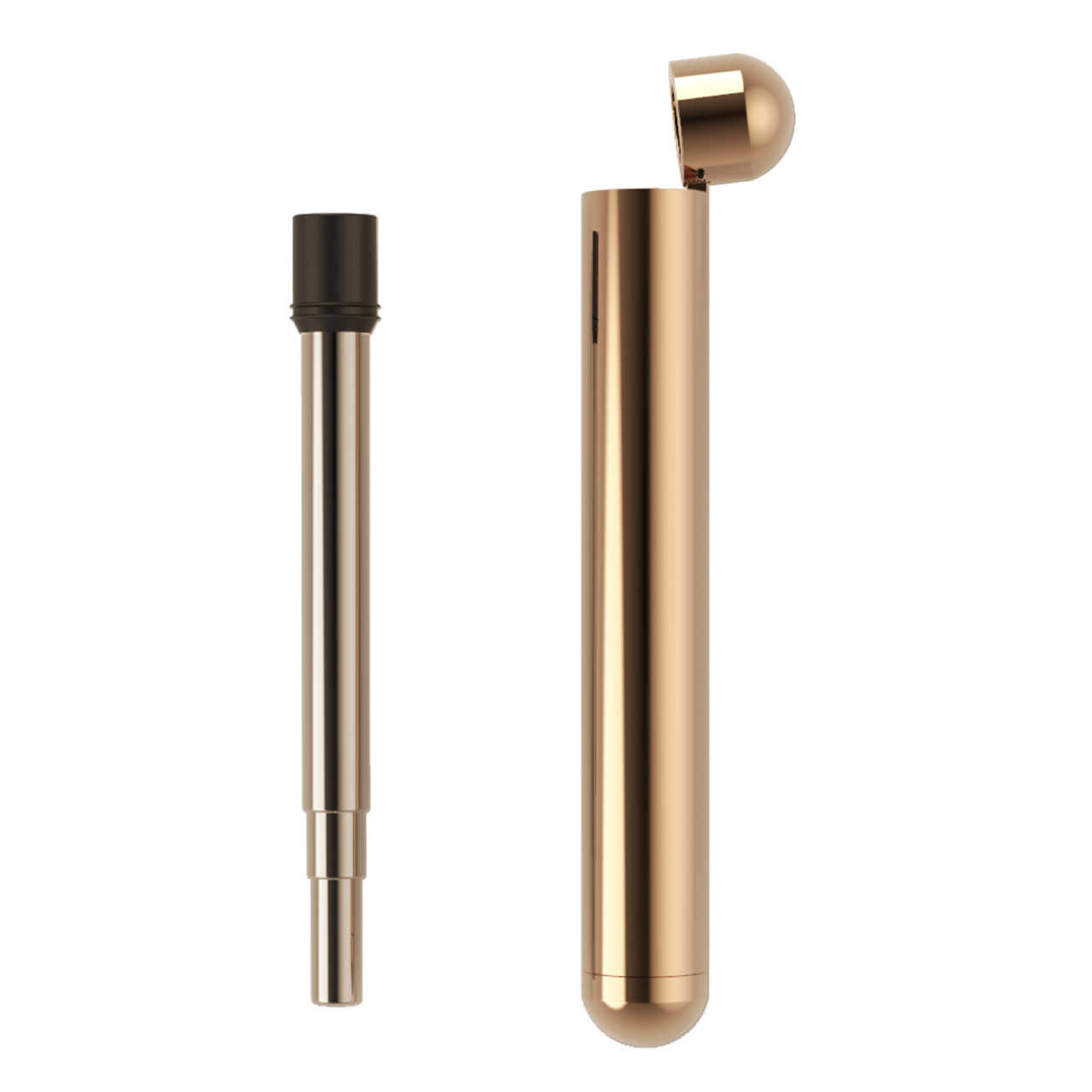 BUY
elegant treuleben's wallaby iPad case
Does the person you are buying for work on-the-go? Or perhaps they love to travel and document their memories in the process? If you're looking for a sleek and stylish case for their iPad, we may have just what you need.
Treuleben's Wallaby is famous for its stylish and functional pouch, and for good reason! This stunning iPad case is an elegant and practical gift, ideal for the busy professional or multitasking family member. Its contemporary design effortlessly stores an iPad or tablet, travel documents, journals and other small necessities. Its padding allows it to be effortlessly carried or stored away, ensuring personal belongings are kept safe and secure. The protective pouch comes in size 20.5 x 29.5 cm (8.07 x 11.61 inches) and is crafted in Germany from the finest leather, with viscose lining and matching zipper toggle.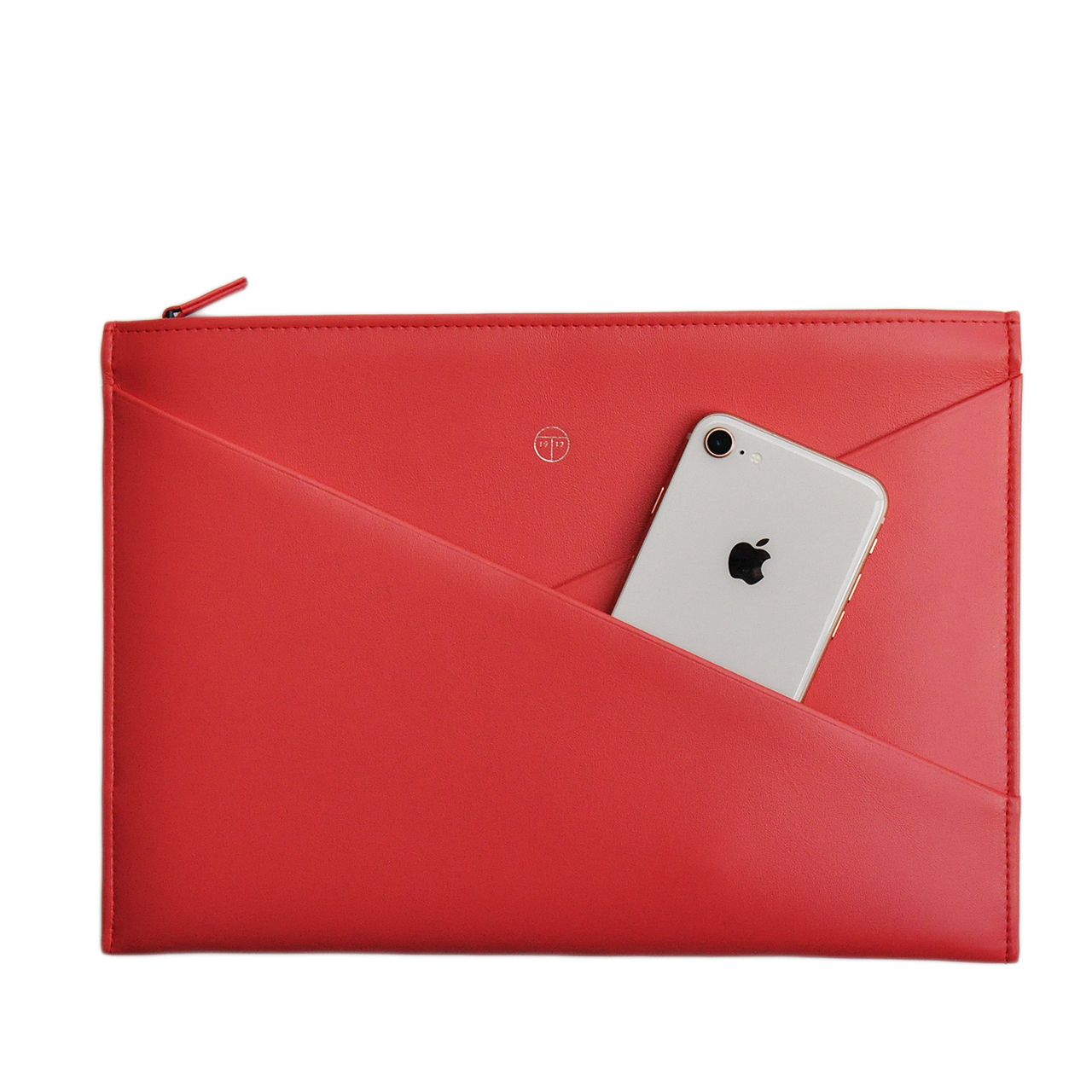 heart in an acorn necklace
Designed in the UK, this adorable heart-in-an-acorn necklace is sure to capture the imagination of the lucky recipient. The acorn symbolizes strength, potential and good luck, while the universal symbol of love is reflected in the golden heart center. A sentimental treasure for someone special, perhaps a daughter about to sit final exams, ready to embark on a new career or start her own business. Available in gold or silver, this sophisticated and versatile gift can be worn every day or on special occasions and will be a constant reminder of your faith in her abilities.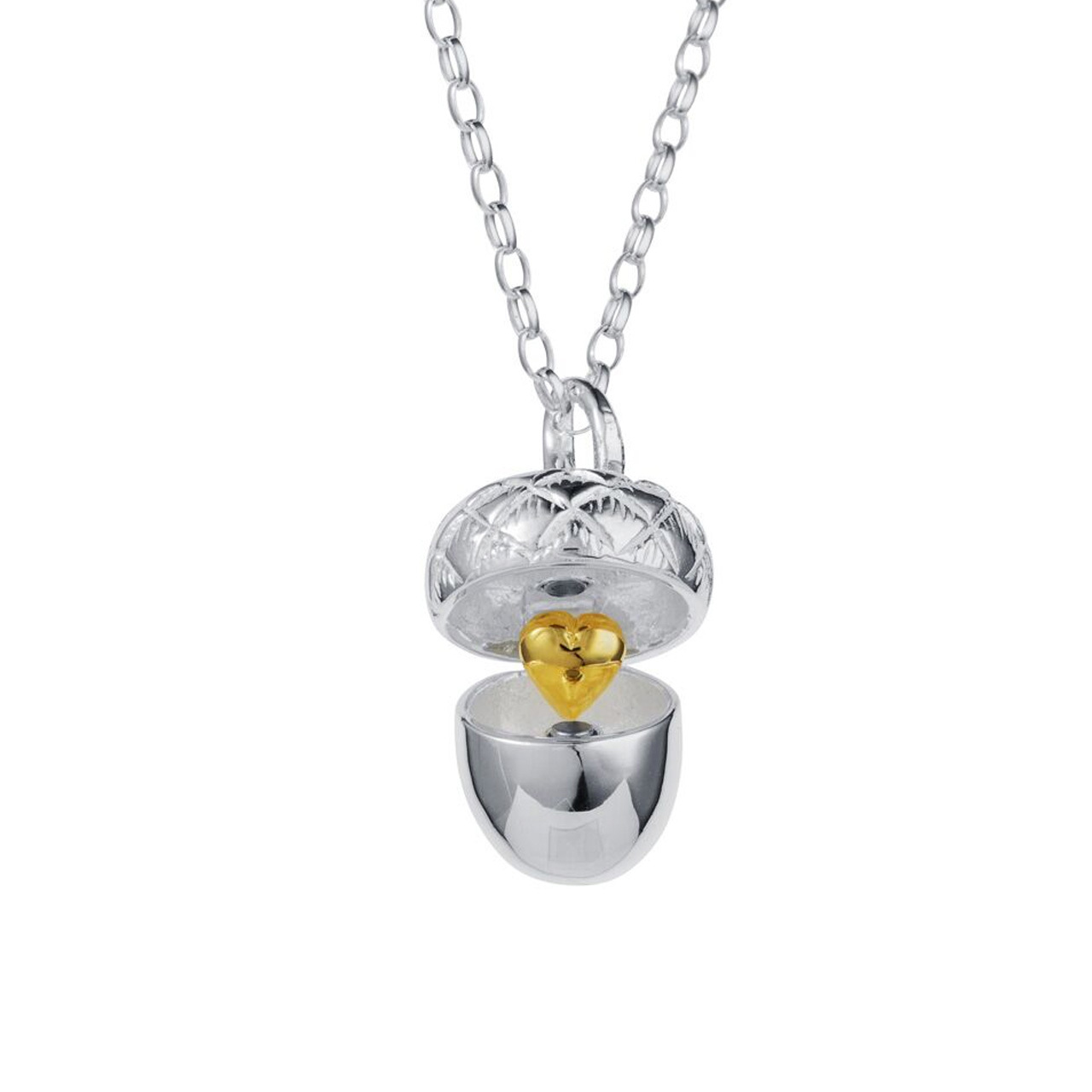 räder jewellery plate
This beautiful and elegant white porcelain jewelry plate is the perfect gift for someone who enjoys a refined sense of style and practicality. The classic white swimming pool is internally glazed and the charming gold bathers are delicately hand-painted. The perfect gift for that special lady, whether for Mother's Day, birthdays, Christmas or anniversaries. It could also just be given as a lovely surprise to show how much someone means to you.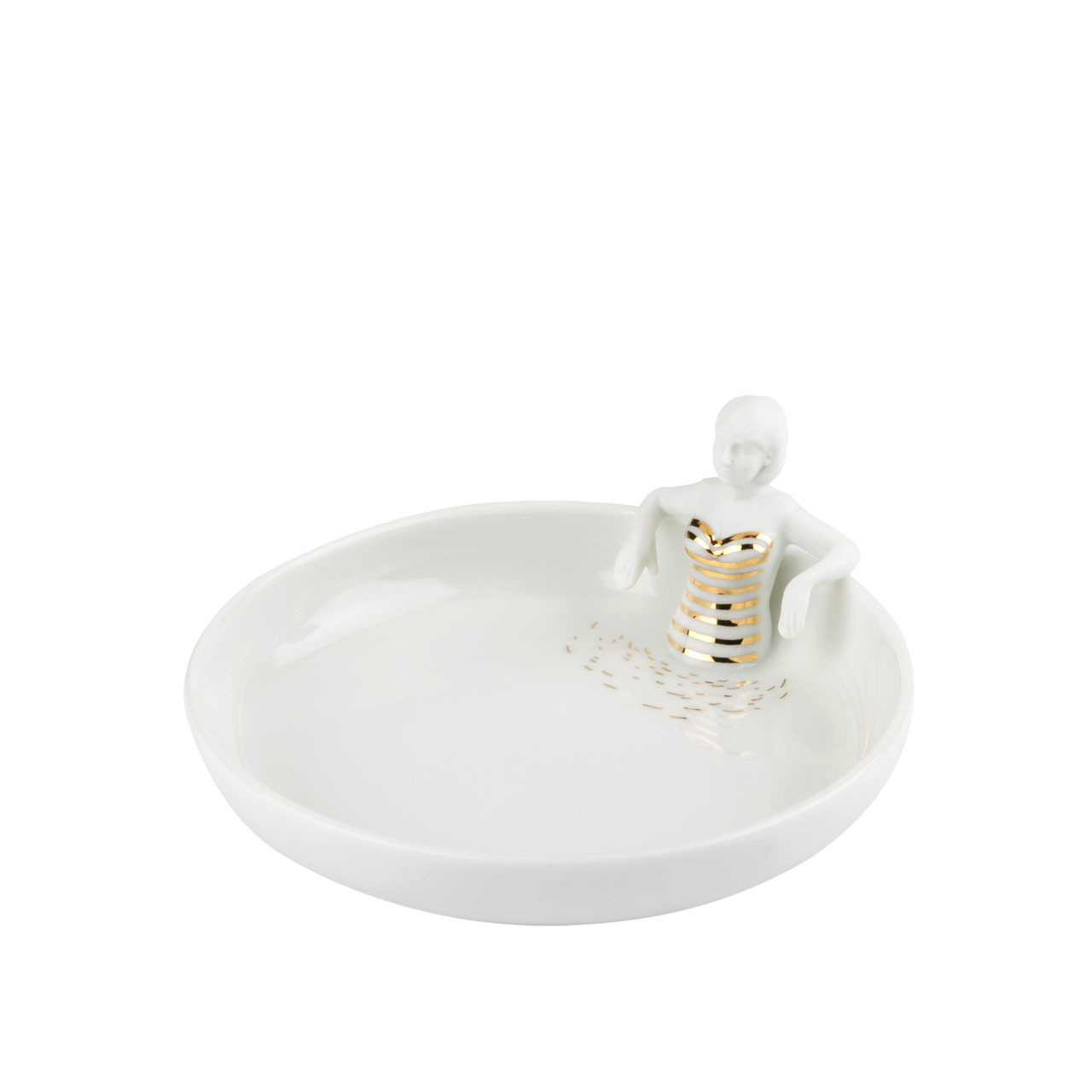 moritz hip flask
This elegant, modern and practical hip flask will make for a memorable gift for the adventurer in your life. Including it in the repertoire of exploring the great outdoors is the stylish way to experience the grandness of life whether hiking, camping, boating or cycling etc.
The polished silver, quality stainless steel flask sits neatly within a black leather pouch and makes a unique and thoughtful gift. Further, we offer an engraving option so you can personalize this gift to make it truly unique and show your appreciation to a special person. Whether for birthdays, Christmas, Father's Day or some other special occasion, this is a gift that is sure to be treasured for years to come.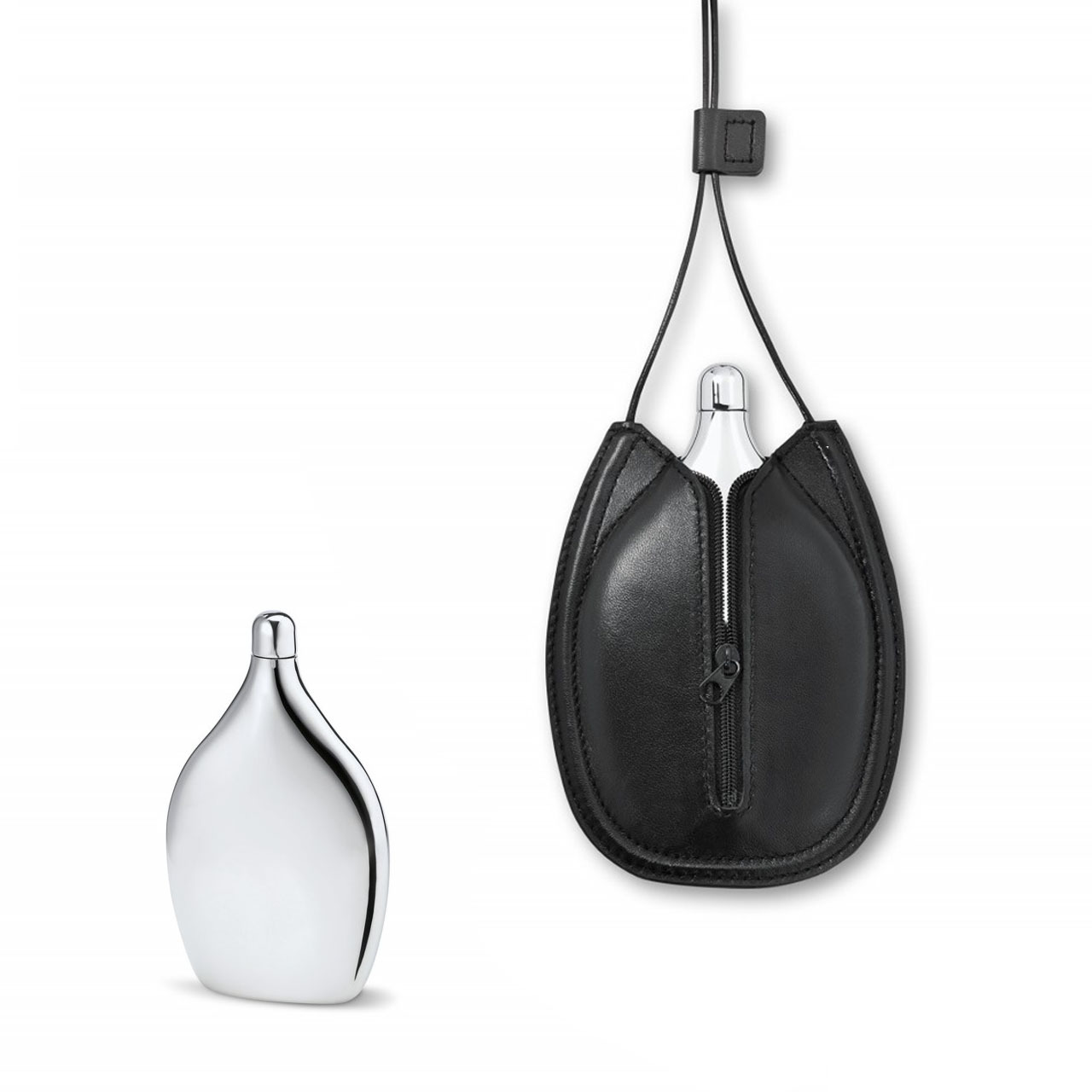 Still looking? To view our extensive collection of stylish, functional and unique ideas, click here. Regardless of who you are purchasing for, our team has done the hard yards of curating the most emotionally engaging and memorable gifts, that bring joy and satisfaction to both you, as the giver, and the recipient. To find that something truly special, click here.