Posted by the Giftbori Team on 15th Sep 2020
Is one of your favorite coworkers planning to celebrate something soon, and you're looking for unique office gift ideas? You've come to the right place!
Offering thoughtful gifts can not only bring joy to both you and your coworker, but it can also help strengthen your bond. By engaging in acts of generosity, you'll make them feel special and enhance your emotional connection to them. Therefore, while picking the right gifts for coworkers can be tedious, it can also be extremely rewarding.
At Giftbori, we specialize in sourcing unique handcrafted gifts designed to bring joy and satisfaction and help cement relationships. Got you hooked?
In this article, we've selected ten unique office gifts for coworkers so that you don't have to. We hope you like them!
Levitating Silicone Planter Lyfe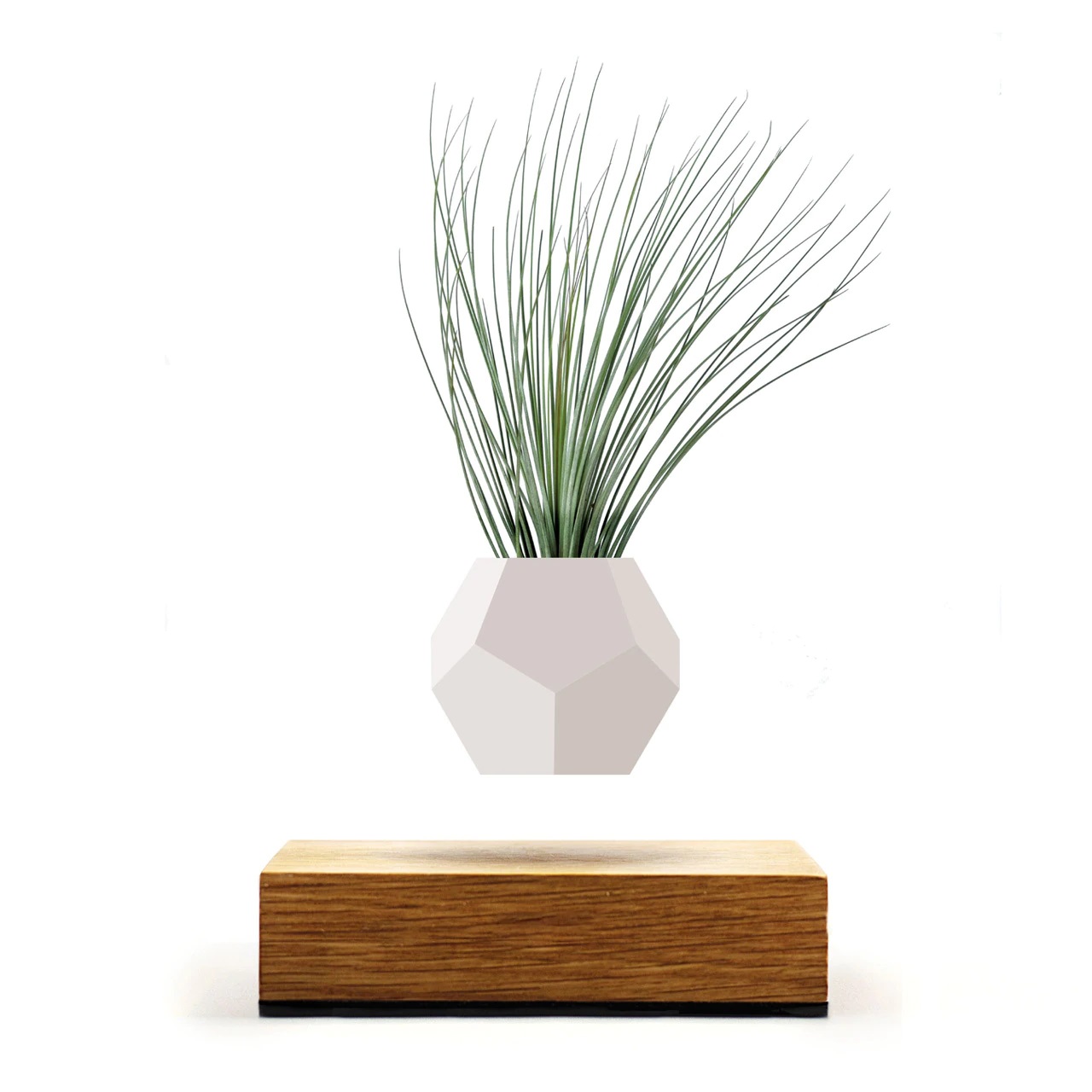 Ever heard of a levitating planter? This extremely original and almost magical gift will be sure to ''wow'' your coworker as they watch their new possession gently rotating in the air! Wondering how this works? Is the suspense killing you? The planter uses magnetic levitation to defy the laws of gravity. What's more, the geometric shapes give this designer piece a sleek and modern look that will instantly jazz up the room.
Not only is a floating planter a great way to spark conversation in the office or at home with guests, but it's also a very relaxing accessory. Learn more about this great office gift.
Recycled Leather Desk Accessory Kangaroo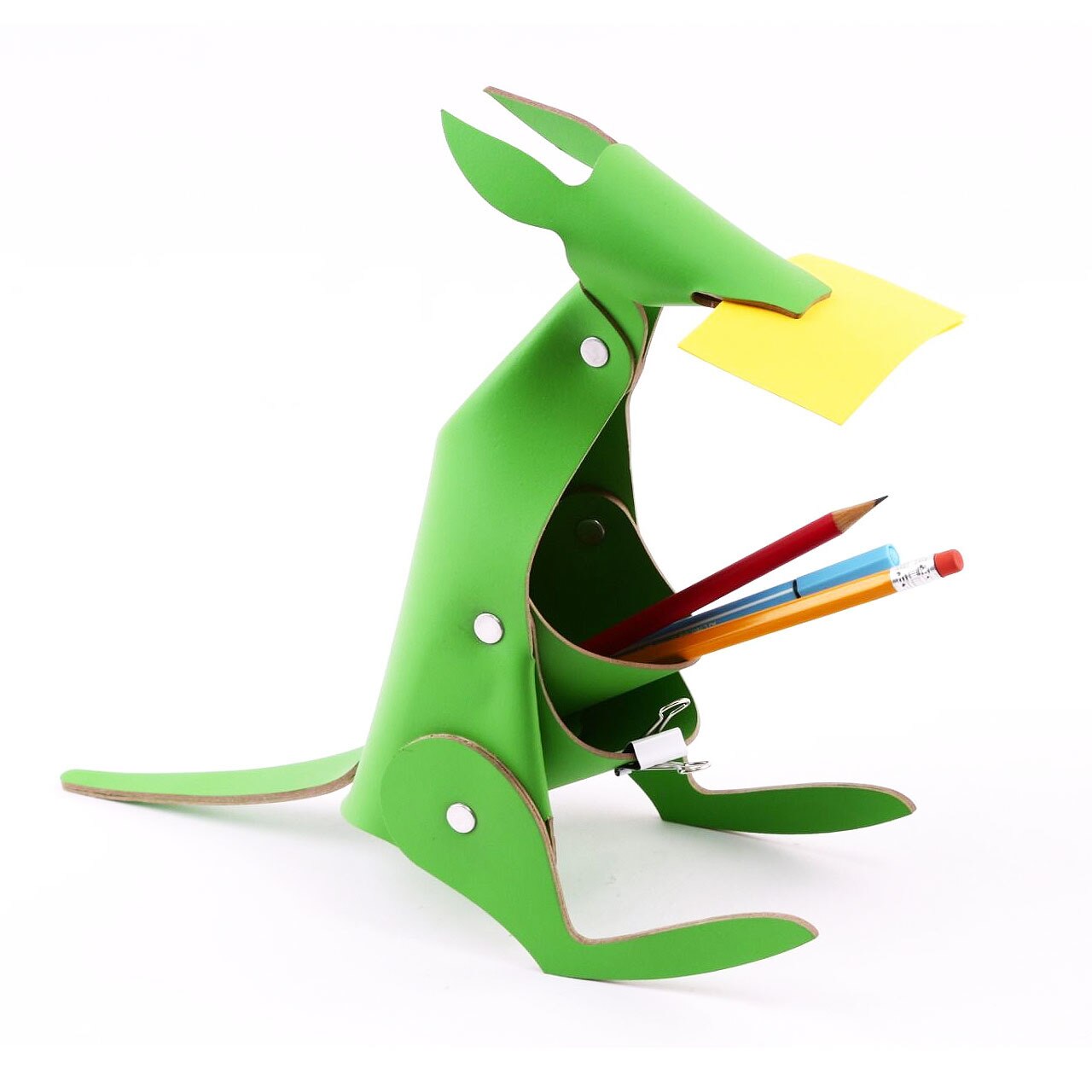 When it comes to unique office gifts, this fun and convenient kangaroo desk accessory is up there. If you find your coworker's desk a little bit too serious or quite disorganized, this could be the perfect gift for them, as it combines fun and modern design with convenience. This amusing kangaroo accessory can be placed on their home desk or in the office, where it will instantly draw colleagues' attention and even spark conversations. The iconic accessory can be used to store pens, erasers, staplers, or sticky notes and will immediately spice up their desk area. It might even transport them Down Under every time they look at it. Note that this eco-friendly gift is made with 100% recycled leather.
It also comes in six different colors to match their desk decoration or personality. Learn more about this incredible office gift.
Racer Bugatti Type 51 Racing Car Blue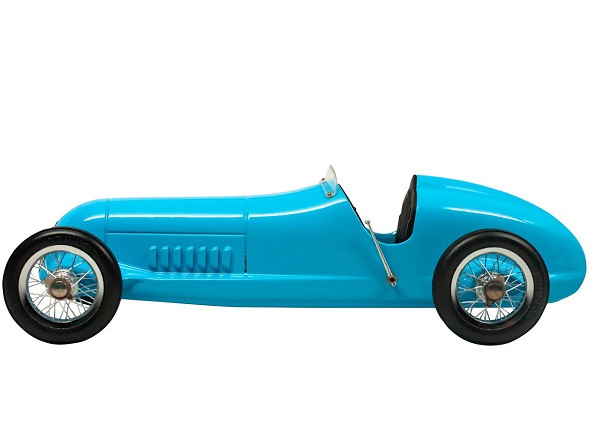 Is your colleague a big car fan and loves watching Formula 1?
This historic Bugatti Type 51 Racing features leather seats and rubber tires and is a reproduction of the car Achille Varzi drove during the glamorous 1933 Monaco Grand Prix.
Whether the receiver is a car lover or just enjoys striking accessories, this beautifully crafted Bugatti racing car will make for an exquisite decorative piece. While displayed at home or in the office, it will spark conversation and add interest to the room as a statement piece.

Leather Journal M Orange - Ruled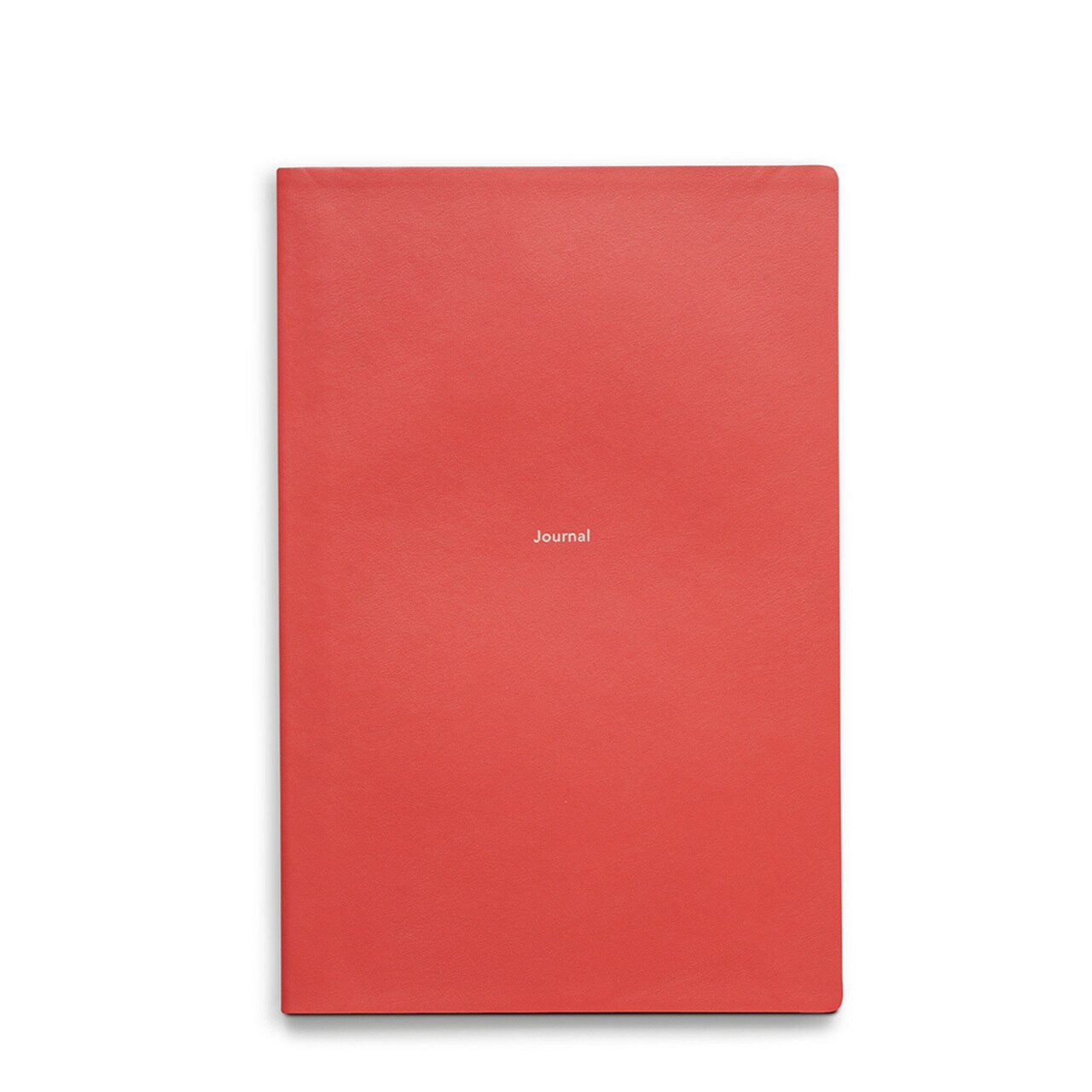 Does your colleague like to write?
Then, they will love this gorgeous premium journal. This luxury item is the perfect office gift for anyone who likes to write or needs to organize their thoughts. The leather journal has been handcrafted in Germany, and the stunning orange cover is made with full-grain genuine cowhide leather giving it a smooth and sophisticated finish. It can be used as a to-do list notebook, a personal diary to share stories and anecdotes, or as a professional journal to keep track of work achievements and goals.
Rotondo Pen Holder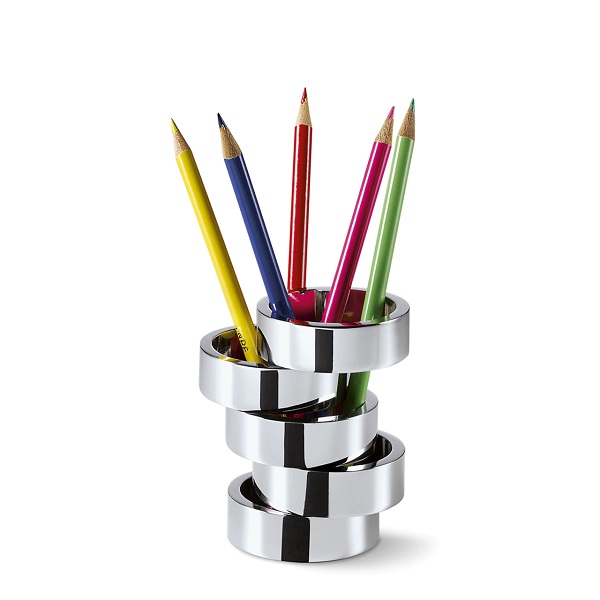 Another convenient and unique office gift is this original Rotondo pen holder accessory.
The clever design allows your coworker to store their pens, pencils, erasers, or any office supplies they might need to have handy. What's more, it can also be used to store makeup brushes or other personal accessories at home. The rings can be turned and adjusted, meaning they can be tailored to your colleague's preferences. This versatile and unique gift idea will instantly jazz up their desk or glam up their personal space. If you're looking for a convenient gift your coworker can also use as a statement piece on their desk or at home, this might be just what you need!
Push and Pull Men Bookends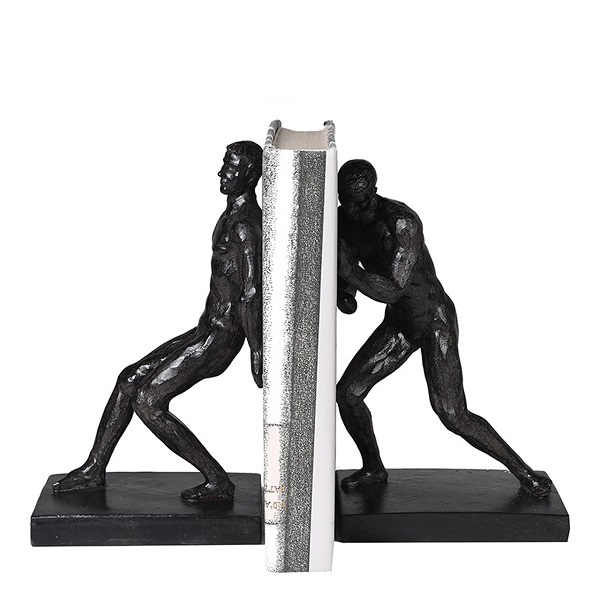 Need some more fun and original office gift ideas? How about these Push and Pull Men Bookends? The designer piece was designed in the UK and can be used on a desk at the office or on a bookshelf at home. What's more, the handmade bookends are made with black resin and were hand-painted, making for a stunning decorative piece. The beautiful glossy finish gives this accessory a very premium feel and a modern look.
Reusable Straw - Oil Slick Luxe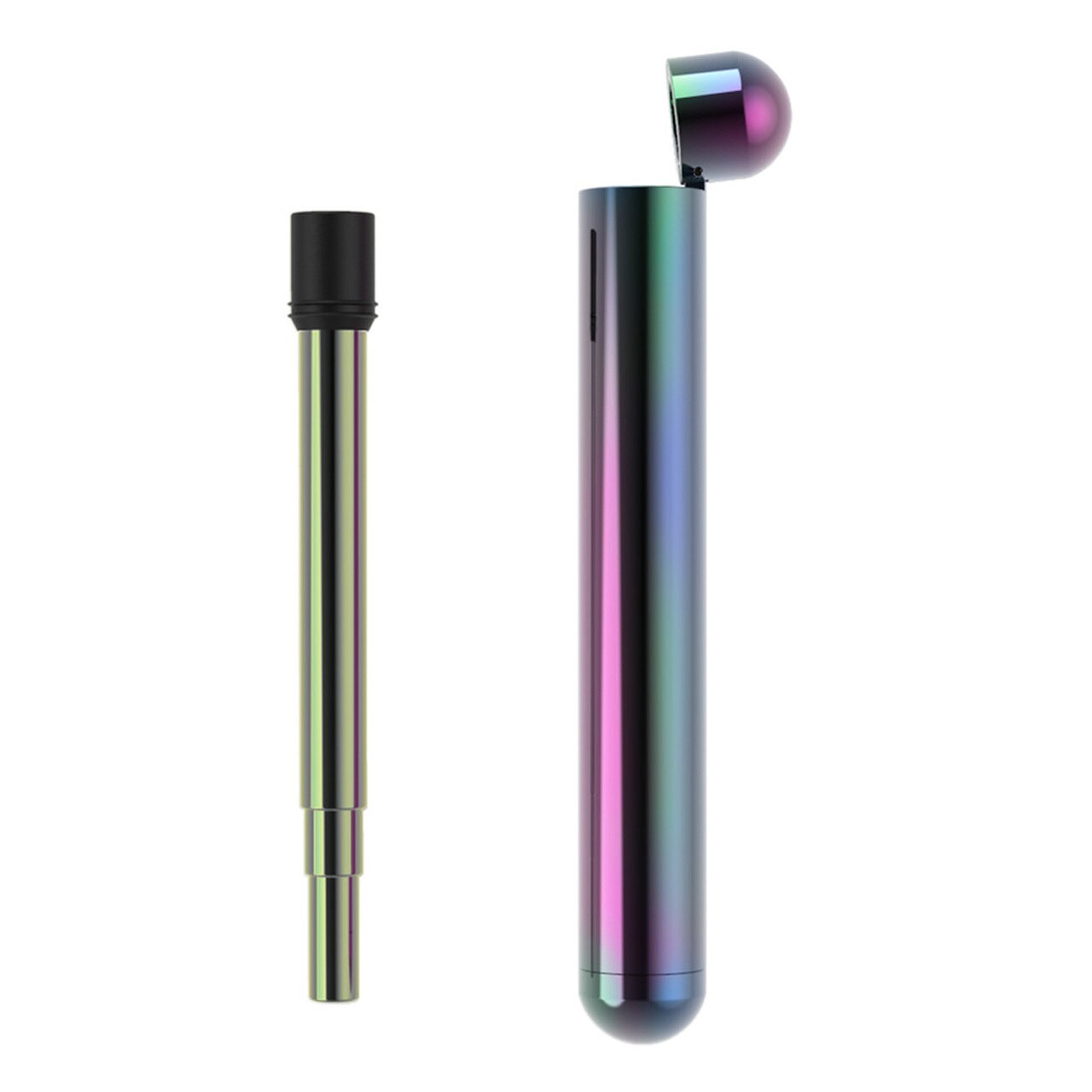 Plastic straws are a thing of the past. This elegant oil slick straw is reusable and will look stylish with any drinks from cocktails to juices. It comes with a gorgeous, protective case so that you can just slip it in your bag while on-the-go and proudly brandish it when going out for drinks. Not only is this office gift very affordable, but it's also a great gesture for anyone who wants to make a difference and cares about our planet.
Leather Journal L Nero - Plain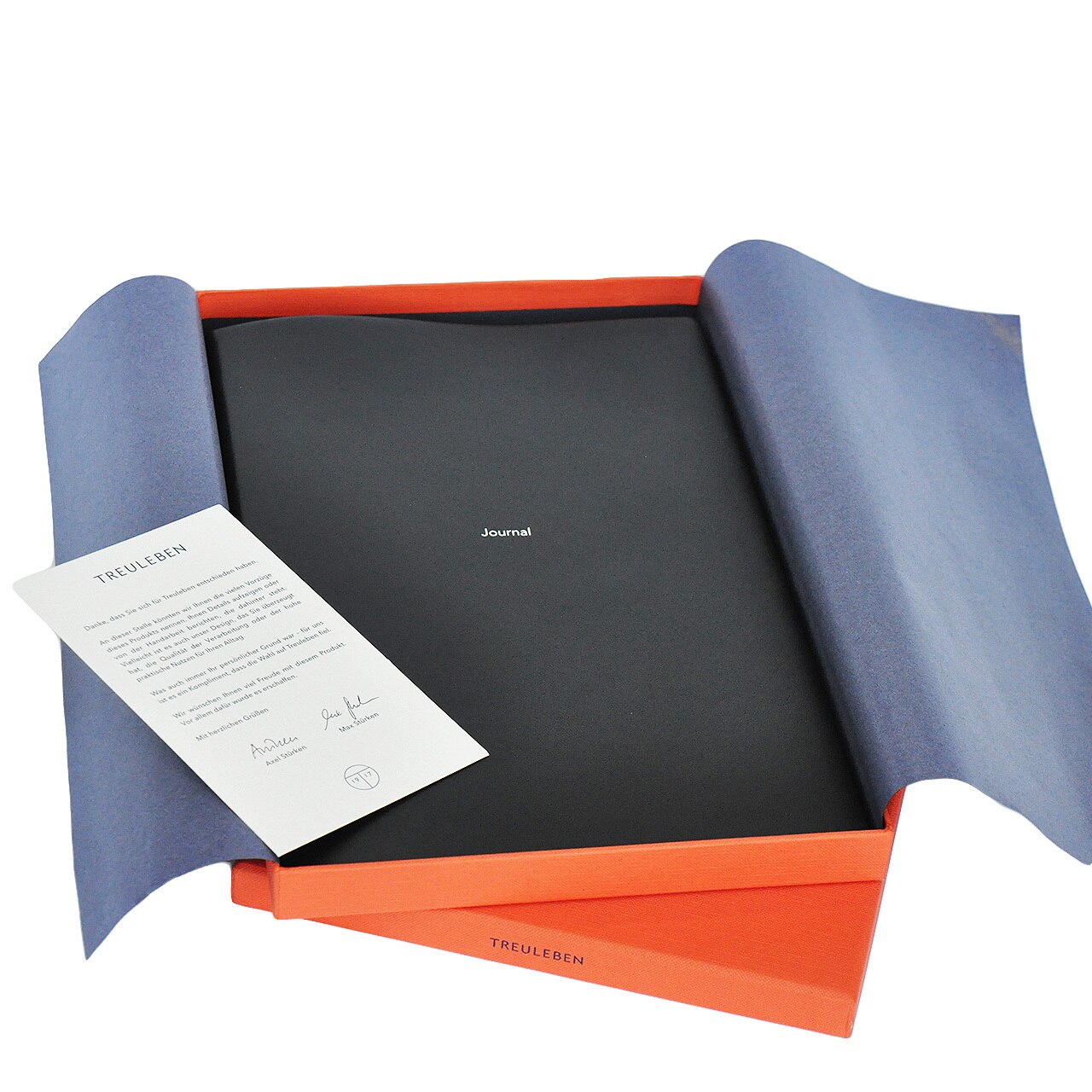 This luxurious Nero Journal has been carefully crafted with the finest materials. Boasting 176 pages, it features a gorgeous genuine cowhide leather book jacket, a corded ribbon page marker, and premium paper. It's the perfect gift for anyone who loves to write their emotions, feelings, or thoughts and likes to journal to be able to reminisce on the good old times in the future.
Regenbogen Irregular Crystal Vase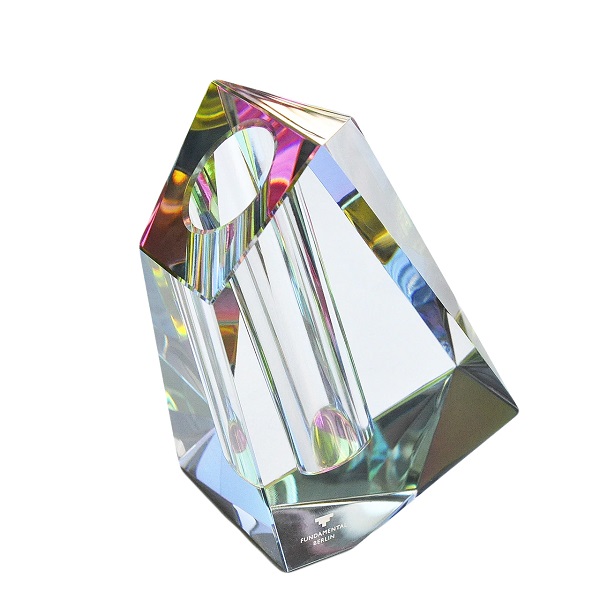 This unique contemporary vase is a thoughtful office gift that can be used for flower arrangements at the office or home. The asymmetric and irregular shape gives this crystal item a creative look that will glam up a plain desk or a neutral interior. This luxury and eye-catching Regenbogen decorative piece is sure to impress your coworkers' colleagues or guests.
Skittle Bottle Mint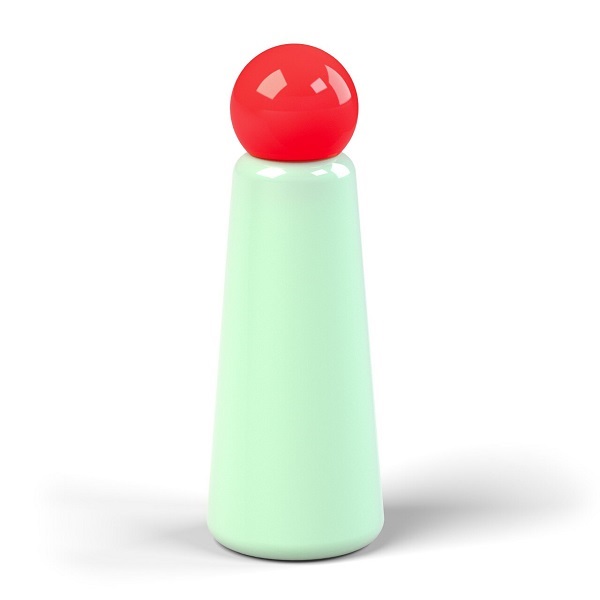 It's no secret that keeping hydrated is very important, but it's also hard for many people! Offering this quirky bottle to your coworker is a great way to help them stay on top of their hydration game while adding a colorful touch to their desk or home. This cute thermos bottle can be used in winter or summer as it can keep the drinks cold for 24 hours and warm for 12 hours. The lightweight item is also perfect for staying hydrated on-the-go, whether on holiday or between client meetings.
Not sure any of these office gifts are right for your coworker? Browse our curated collection of thoughtful and memorable gifts here.