Posted by the Giftbori Team on 14th Jul 2020
Do you want to spruce up your interior with a gorgeous and unique artful piece to turn your living or kitchen area into a delightful space? Do you enjoy organizing fabulous events at your house that make people talk for months? Or perhaps you're more into small and intimate gatherings to celebrate special occasions like birthdays, graduations or thanksgiving?
decorative bowl "gravity"
Whatever the occasion may be, having a unique and elegant centerpiece on your table is a great way to elevate the event you've chosen to organize and make it memorable. Your decorative bowl and centerpiece is meant to draw your guests' attention and create conversation. It's also meant to make a statement displaying your ability as a homeowner to deliver a pleasing aesthetic experience for yourself and your guests.
It must beautify your space and subtly enhance your room's decoration. As you deserve the best, and so do your guests, our Giftbori team has sourced the most exquisite Decorative Bowl and Centerpiece so you can deliver a wonderful experience to your guests for each and every event you organize, may it be small or large. If you truly want to elevate your mood in the house, our stylish Decorative Bowl "Gravity" will make for an outstanding decor object. This is a one of a kind item whose elegant, unique and fun design will most certainly spark conversations at your dinner table.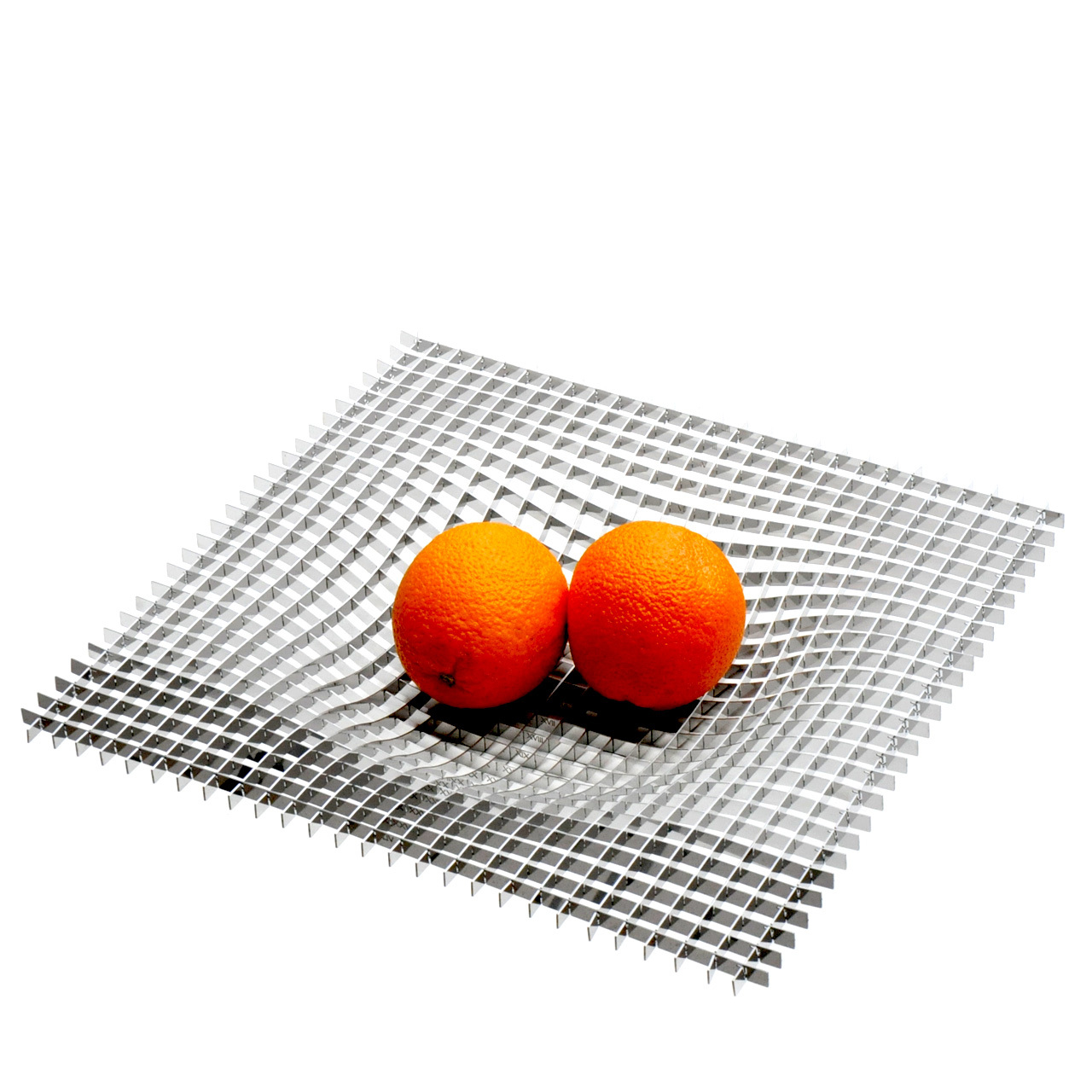 one of a kind fruit bowl
Our Decorative Bowl has a unique design directly inspired by a gravity grid. Indeed, a large mass such as a planet, a star or a black hole causes spacetime to curve creating a gravity well. The decorative centerpiece gravity well is the perfect spot to display your colorful and fresh fruit or showcase your exquisite taste by displaying flower arrangements and bringing an array of wonderful colors to your guest's table! By designing a decorative fruit bowl inspired from space, we wanted to provide our customers with a one of a kind item like shown on the video below.
Be sure to enlighten your visitors or the receiver of the decorative decorative bowl "Gravity" about the inspiration behind the unique and striking design. Besides having a unique and stylish design, the decorative fruit bowl is also playful and fun. It'll most definitely impress and amuse the owner as they see it morph from a square to diamond shape with a single push. Its intriguing design will unveil the brilliant engineering and incredible sense of creativity that went into its fabrication enabling the owner to shape it into several forms while keeping its sharp and minimalistic look as well as its full functionality.
Indeed, the playful geometric design gives you a unique opportunity to adjust the shape to your mood, the room, the decoration or theme, the event, the occasion or even the crowd. It's also a great way to spice up the routine. This fascinating and striking object will instantly provide any of your rooms with a more sophisticated feel. Tradition has it that each room has its own centerpiece or decorative bowl.

For instance, a centerpiece on a dining table can be used as a decorative piece to enhance the dinner experience, whereas a centerpiece or bowl positioned on a coffee table in a living room can be used as a conversation starter. With the two different shapes of our decorative gravity bowl, your guests will be impressed by this versatile piece! Note that the smart and striking stainless steel decorative bowl was designed by a highly skilled team of designers in Germany and manufactured by the best craftsmanship in Italy.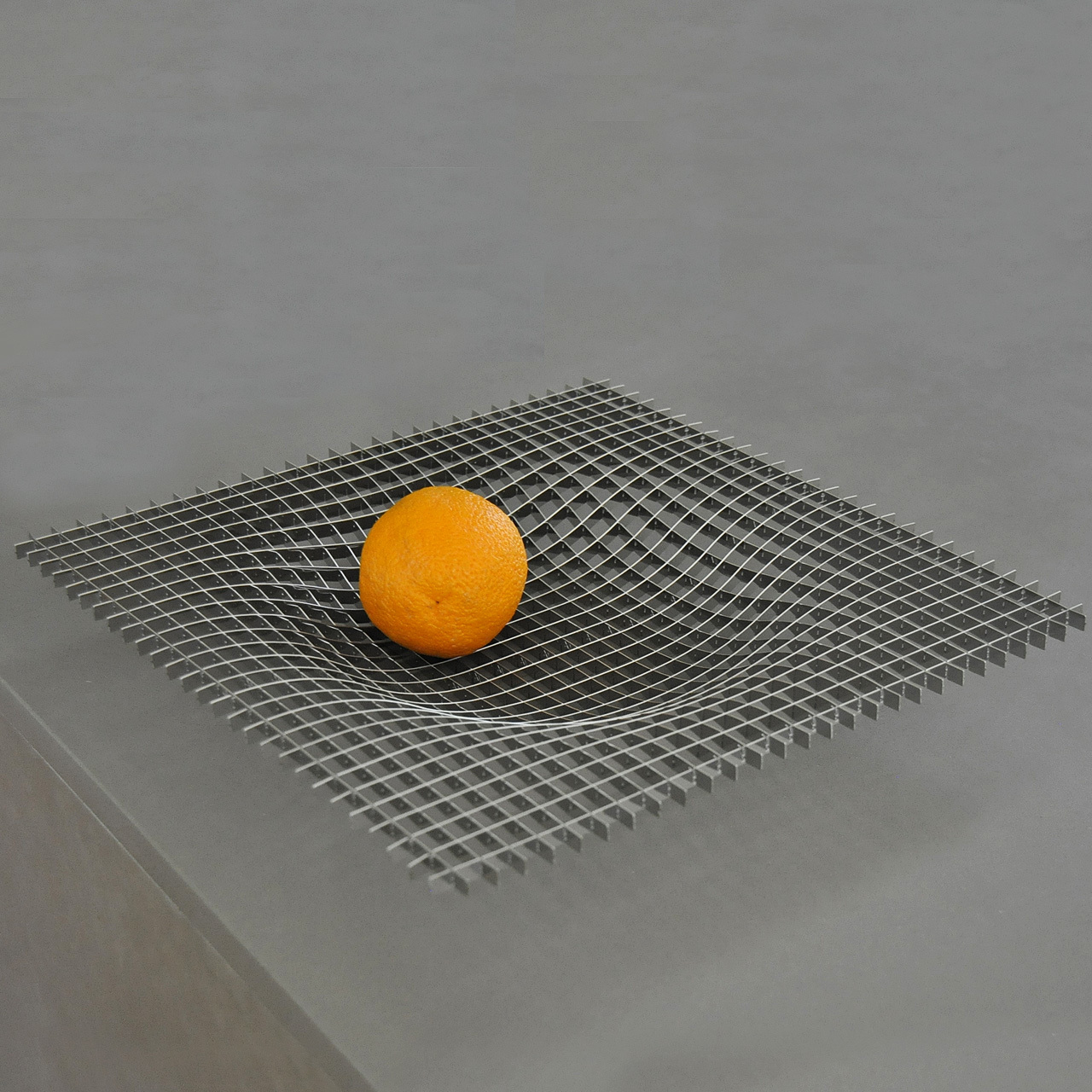 how to use it

Throughout the centuries, artful centerpieces and decorative bowls have always been the focal point of well-decorated tables at both playful and more important events. Whether enhanced by gorgeous flowers to pretty fruits, having a decorative centerpiece and/or a decorative bowl on the dinner table is a century-long tradition. For instance, the Romans used handcrafted rare ceramics and flowers to decorate the guest's table whereas, during the 19th century, hosts and hostesses would showcase their wealth and good taste with fresh fruits and flower centerpieces.
The 21st century brought more design and material but the tradition still endures. Great hosts love to spoil their guests with fabulous centerpieces and so should you. Our decorative centerpiece can not only be used on your dining room but it can enhance a space anywhere. Why not place a few fresh fruits like oranges, grapes and pineapples on your kitchen table?

Or perhaps your coffee table is a bit bland and could do with lovely flower arrangements on a gorgeous stainless steel centerpiece? And what about the office reception area at work? Perhaps you could spruce up the decoration by simply placing a few fresh fruits in the decorative fruit bowl for your customers to nibble on? Whether you use it in your home or at the office, the effect will be the same. A striking, impactful piece which will draw the attention of the visitor.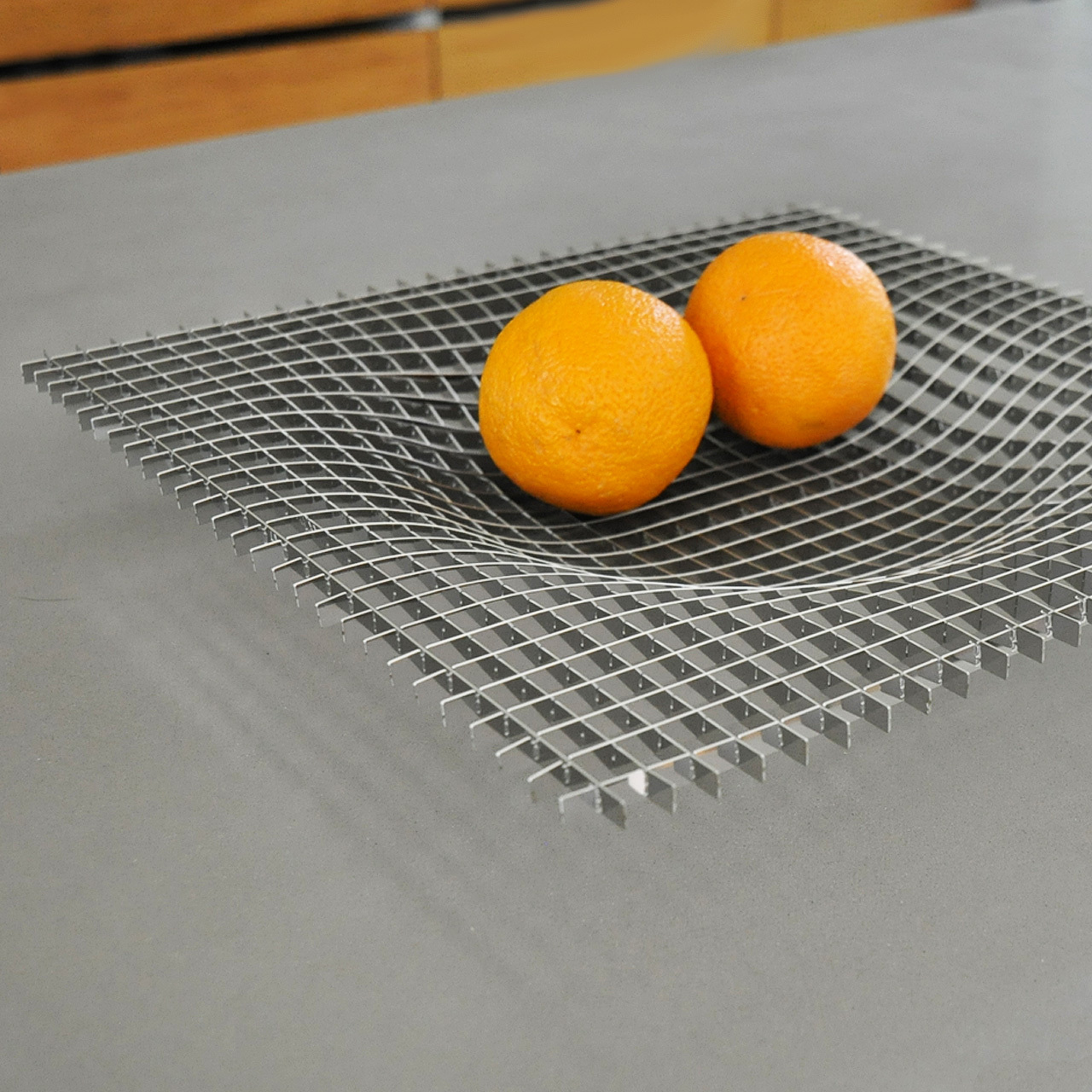 And if you love giving fabulous gifts, our decorative bowl will make the perfect present too! As always at Giftbori, we spend countless hours curating the highest quality and most exquisite items so that you don't have to.
specifications
Materials:
As mentioned above, this gorgeous decorative bowl "Gravity" has been designed in Germany, manufactured in Italy and is made of stainless steel. The highly resistant material means it will keep your decorative bowl from oxidation and safe from fading or chipping.
Measurements:
36 x 36 x 5 cm / 14.17 x 14.17 x 1.96 inches
what our customers are saying
Curious to know what others think about this outstanding decor piece? Read what happy and highly valued customers have to say about our decorative gravity pit centerpiece:
"Gorgeous design and incredibly fun piece. Very much happy with this one of a kind bowl." Mia from Munich, Germany
"We used it for our large coffee table. It is a striking piece; our family loves it!" Julie from N.Y. , U.S.A.
''A perfect centerpiece for my dining table. I rearrange the shape once a week. I love it!'' Olivia from Amsterdam, Netherlands
Whether you're looking to elevate your interior, spice up the routine or offer the perfect gift to a dear friend or colleague, rest assured our one of a kind decorative centerpiece will delight its owner and its guests!